We believe that life science startups need a well-functioning ecosystem to be successful. That' s why we're joining forces and closing the gaps in the value chain from technology transfer to financing clinical trials.
The Life Science Investors' Day is an important milestone. We want to facilitate a continuous exchange between investors and founders. Recognizing opportunities early and jointly realizing potential.
2022 will be the kick-off for life science investors, founding projects and startups from all over the world. In one of the most important medical locations in Europe, the Greater Heidelberg Region. We would love you to be part of it right from the start!
We are still working on our agenda! But here's what's already fixed for October 10th, 2022:
09:00 – 10:00 | Registration and Networking Breakfast
Time to arrive at the Business Development Center, enjoy an artisan cappuccino from dasEspressobike and start networking in a relaxed atmosphere.
10:00 – 10:15 | Opening Words
Johannes Frühauf from BioLabs, André Domin from Heidelberg Startup Partners, Markus Bühler from Life Science Accelerator Heidelberg, and Julia Schaft from BioRN would love to welcome you in person. We'll keep it short but heartfelt.
10:15 – 11:00 | Lightning Pitches I
It's time to get to know each other! Startups will get four to five minutes to present themselves on stage. Investors will have one minute for a quick introduction to their main interests.
11:00 – 11:30 | Networking Coffee
Did you like what you saw and heard? Get another espresso and connect with investors and startups to learn more. Our team will help to get you in touch with those participants most relevant to you.
11:30 – 12:00 | Science Sparks Startups – Technology Transfer Round Table
We're happy to welcome the heads of technology transfer and innovation on stage. Prof. Matthias Weidemüller, Vice-Rector Innovation and Transfer at Heidelberg University, Alexander Wartini, Managing Director at Science Value Heidelberg, Rainer Wessel, Chief Innovation Officer at Deutsches Krebsforschungszentrum, and Jürgen Bauer, Deputy Managing Director at EMBLEM Technology Transfer will give you some glimpse about the future of technology transfer.
12:00 – 12:45 | Lightning Pitches II
Let's continue the pitching!
12:45 – 13:55 | Networking Lunch
Time to continue the networking. This time while enjoying some lunch. And if you'd like to get a brief tour of BioLabs Heidelberg and the Business Development Center, our team will take care of you.
13:55 – 14:40 | | Lightning Pitches III
We're back to pitching! Isn't this what this is all about?
14:40 – 15:10 | The Future of Life Science Investment – Investors Round Table
Sigi Bialojan from BioRN will discuss developments with an investors' panel (TBA)
15:10 – 15:40 | Networking Coffee
Last chance to grab you favorite hot drink and discuss with other participants.
15:40 – 16:25 | Lightning Pitches IV
Final round of pitches – from startups and investors.

16:25 – 16:30 | Closing Words
Time for our official good bye on stage – but no reason to leave yet!
From 16:30 | Networking, Snacks and Whine tasting
Reflect on the day, make some last minutes contacts and enjoy some food and drinks before your trip home. If you didn't have a chance to take a tour at BioLabs Heidelberg and the Business Development Center, we'll certainly find a member of the team to help you out!
We are dedicated to create ample opportunity to exchange with Life Science Investors and Life Science Startups from Europe and the Life Science innovation ecosystem of the greater Heidelberg area.
The Life Science Investors' Day will take place at the Business Development Center Heidelberg (Carl-Friedrich-Gauß-Ring 5, 69124 Heidelberg). The building is part of the Heidelberg Innovation Park (HIP), Heidelberg's newest innovation area.
The Business Development Center Heidelberg is home to numerous life science startups. It is also the temporary home of BioLabs Heidelberg.
The Business Development Center Heidelberg is a 15-minute walk from Heidelberg's main train station (1.3km by Taxi Cab). From Frankfurt International Airport you can reach the Business Development Center Heidelberg in less then one hour. It offers free visitor parking.
More about the Business Development Center.
There are several business hotels within walking distance of the Business Development Center. If you would like to spend your stay with a weekend in romantic Heidelberg, the hotels in the historic city center are of course also a good choice.
Business Hotels close to the event venue:
Hotels in or close to the historic city center:
For a more extensive list of hotels in Heidelberg, please visit the Heidelberg Marketing website.
Registration for Life Science Investors
We would be delighted to welcome you as an investor at the Life Science Investors' Day in Heidelberg. If you are interested in therapeutics, diagnostics, and deep-tech digital health, we are the right place for you.
We believe in the power of personal meetings. Therefore, this is a physical event in Heidelberg. For emergencies we will also offer a live stream of the event.
Registration is free of charge. Please register as early as possible.
If you'd like to apply as an startup please click here.
Application for Life Science Startups
We'd love to have you pitch your life science startup at the Life Science Investors' day in Heidelberg!
Pitching is by invitation only and requires a short application process. Selected startups will be invited to an online test pitch. There is no option for remote pitching during the event. All pitches will be on-stage in Heidelberg.
Application is possible until October 1st, 2022! Application and participation (for selected startups) is free of charge.
If you'd like to register as an investor please click here.
Life Science Investor's Day has been made possible with the support of the regional Life Science ecosystem.
If you are interested in co-sponsoring the Life Science Investors' Day, please contact us here.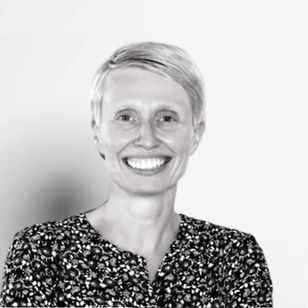 Ann-Kristin Müller
BioLabs Heidelberg
Head of Lab Operations
Life Science Investors' Day Heidelberg 2022
Thomas Prexl
Heidelberg Startup Partners
Managing Director
Life Science Investors' Day Heidelberg 2022
Markus Bühler
Life Science Accelerator
Baden-Württemberg
Program Lead
Life Science Investors' Day Heidelberg 2022
Julia Schaft
BioRN
Managing Director
Life Science Investors' Day Heidelberg 2022